Pre-Register now for:
Wed-Thurs, August 22 – 23, 2018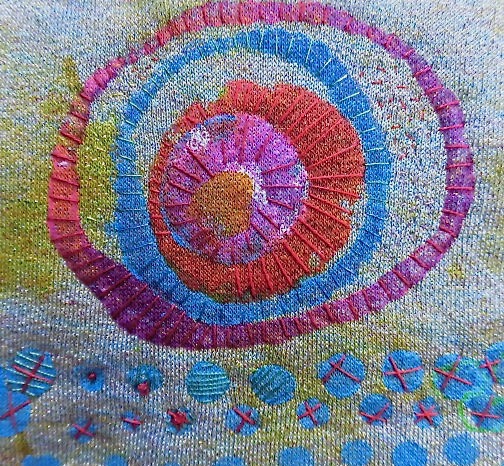 For those with an adventuresome spirit but looking to work in a slower, more contemplative textile method, students will use textile paints to print and paint fabric with images of their own design during the first morning.  These images will create pattern, areas of color, or designs that inspire students to put hand stitching onto the fabric —anything goes!  During the afternoon and the next two days, the "stitched mark" or one's own personal stitch vocabulary, will be discussed and used on fabric to create rhythm, movement, and visual and physical texture.  This workshop will strive to have students look at stitching on fabric, not as decorative, but as an expression of themselves—pulling something new and different from inside onto the cloth.  Jennifer will have many samples of her own embroidered pieces, images of contemporary embroiderers' work from around the world, and books on hand.  Two days. Supply list sent upon paid registration.  $200 plus $20 materials fee.