These faces are a lovely addition to your dolls!
Measuring 3/4″ wide and 1-1/8″ long, they're made of polyester UltraSuede and come in five colors: creme, pale pink, beige, ochre, and tan. These faces fit the Standing Angels and Little Ladies (pattern coming soon!), Big Skirt Ladies and Big Skirt Angels, and Leotard Angels.
Each UltraSuede face below shows one or two sample faces. The dolls on the right are an example of how that colored face looks on a doll. On my dolls, I use the Beige face most often. Please realize that every computer monitor displays colors differently!
Please do not ask me to draw a man's face.  I only do women's faces!
Eye color choices are: blue, green, brown, gray, black. Lip color choices are: bright pink, deep pink, red, brown (actually a pale-to-medium rust brown like the lip color in the Creme, Beige, and Tan Face samples). I've even done a lavender purple! If you have a choice not listed, just email me! When putting it in the Eye/Lip Color selection, type blue/pink to describe blue eyes/pink lips, etc.
Faces are $4 each or six for $20 (including postage). You may use the special instruction box on the PayPal form to tell me what color eyes/lips you would like or ask for a variety of colorings.
(PayPal buttons at the bottom of the page.)
Creme Faces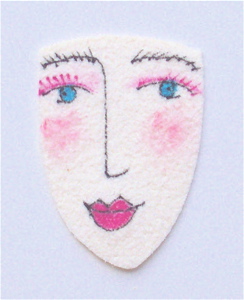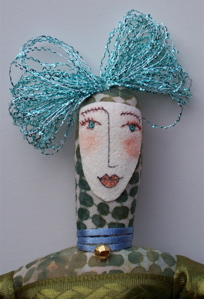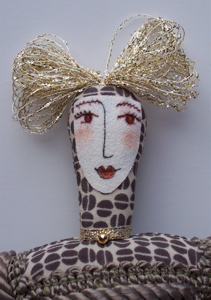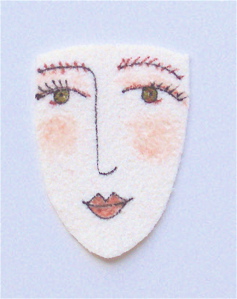 ---
Pale Pink Faces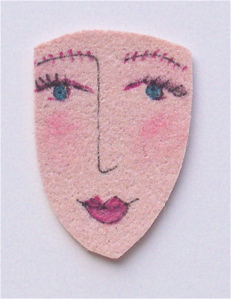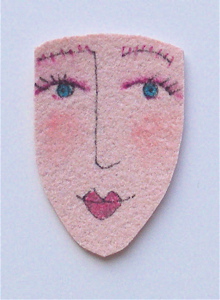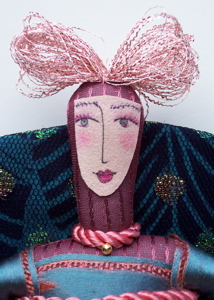 ---
Beige Faces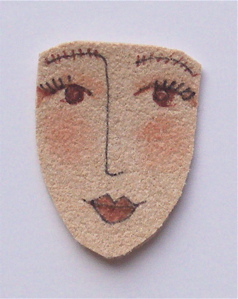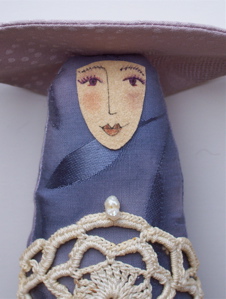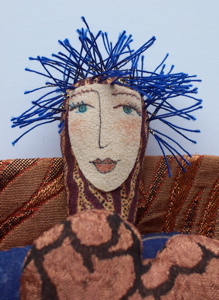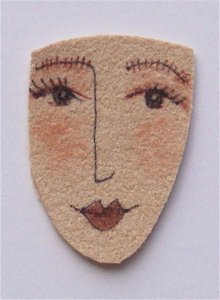 ---
Ochre Faces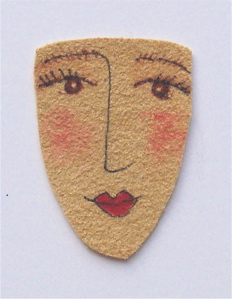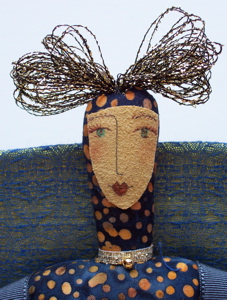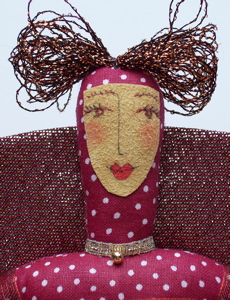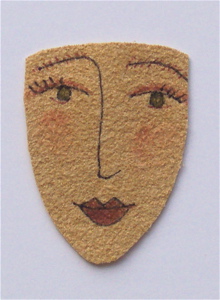 ---
Tan Faces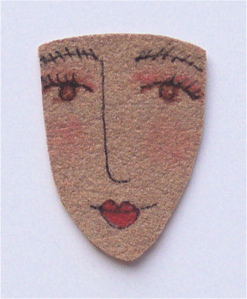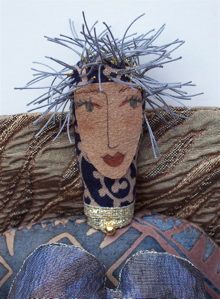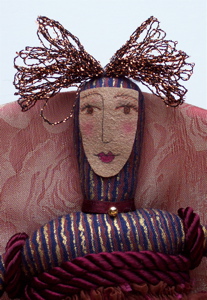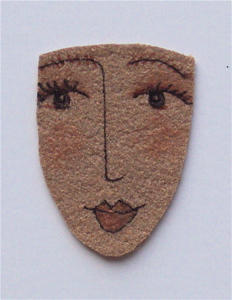 ---